We recognize that all our patients are unique and deserve to receive orthodontic care that reflects their individual needs. Our experienced and talented team is committed to working with you and your family to create a comfortable, stress-free, and rewarding orthodontic experience every time you visit our practice.
We are pleased to welcome you and your family, and we look forward to working with you.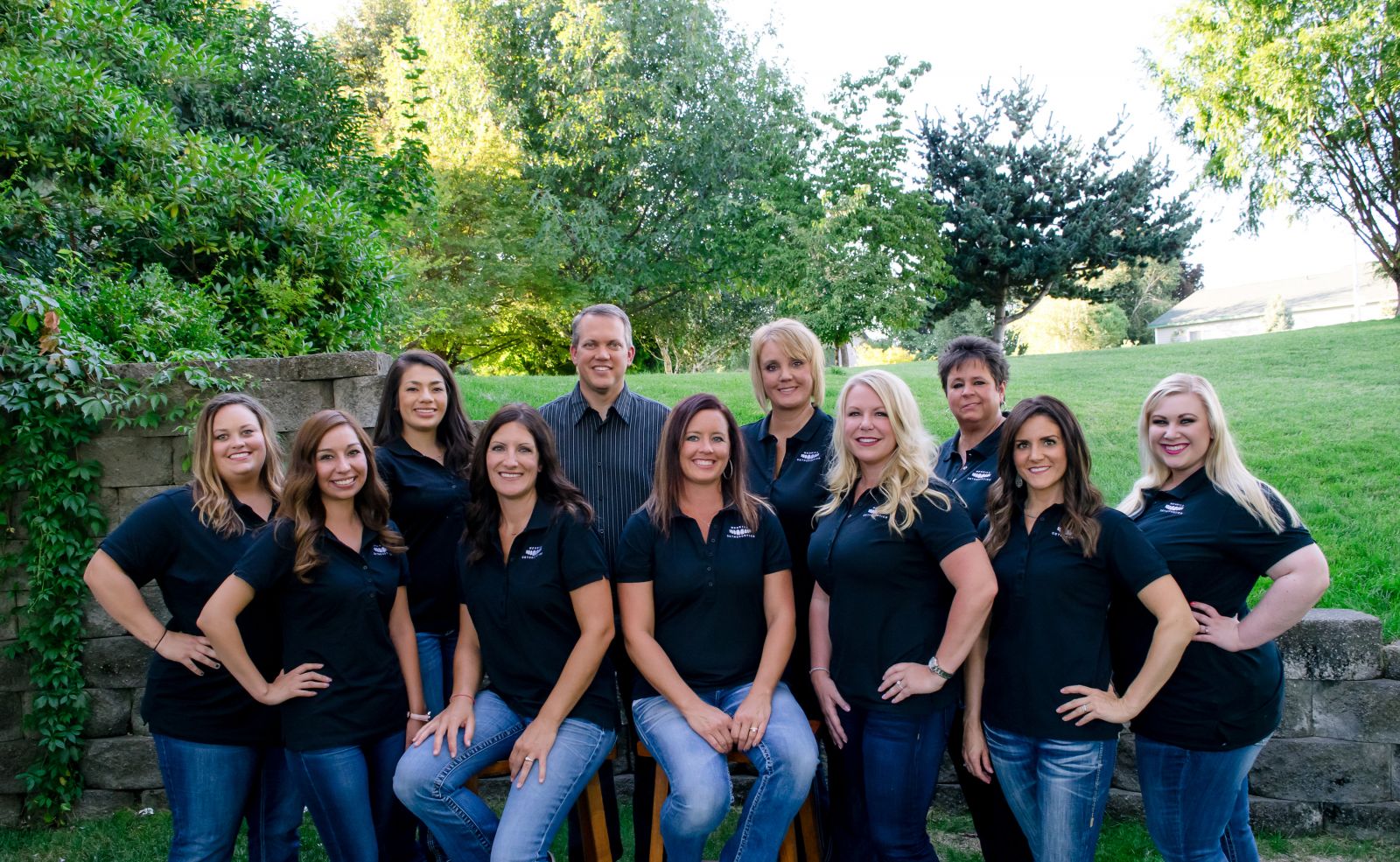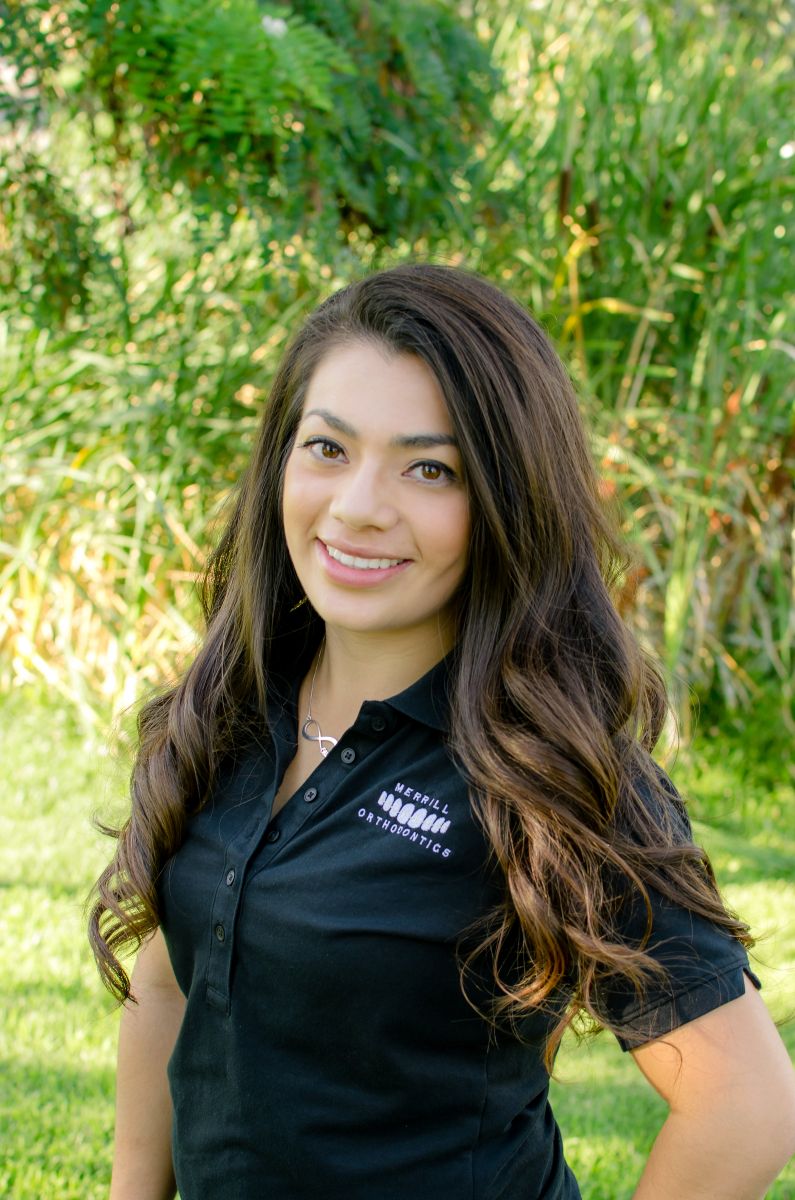 Alyssa Macias
Assistant / Spanish New-Patient Coordinator
I assist Dr. Tom in everyday treatment of our patients and guide our Spanish-speaking patients through the new-patient process. Getting to know all of our patients and developing relationships with them throughout their treatment is the best part of my job, though my team members come in at a close second. We have the best team anyone could work with. We all have one purpose in mind: giving all of our patients the best experience possible. Dr. Tom does an amazing job: he's definitely worth bragging about!
I got married to my husband Neftali a few years ago and welcomed one little handsome boy into our family named Obadiah. We have two English bulldogs, Hercules and Ellie, and one Chi-Poo named Ruby. We are a huge sports family and love to both play and watch a little bit of everything! Soccer definitely has my heart as a hobby, and I have been playing for ten years at the local Sportsplex.

Cassidy Bradford
Observation Coordinator
I work with our new patients to prepare them for treatment, and monitor all our youngest patients who may not be quite ready for braces yet. My biggest job is helping people with their smiles and making people feel good about themselves! Being around our doctor and staff brings a smile to my face. Our team is filled with positivity and happiness, which makes coming to work every day easy and enjoyable!
I was born in Anchorage, Alaska, where I played competitive fast pitch. Back in the day, our team won the western World Series! Now I live in the East Wenatchee area with my fiancé Levi and a three-year-old Boxer. I love animals, so I try to make it to the humane society to spend some time with the wonderful animals there! I am a people person and truly love being around them, especially when I am able to help them with their smile!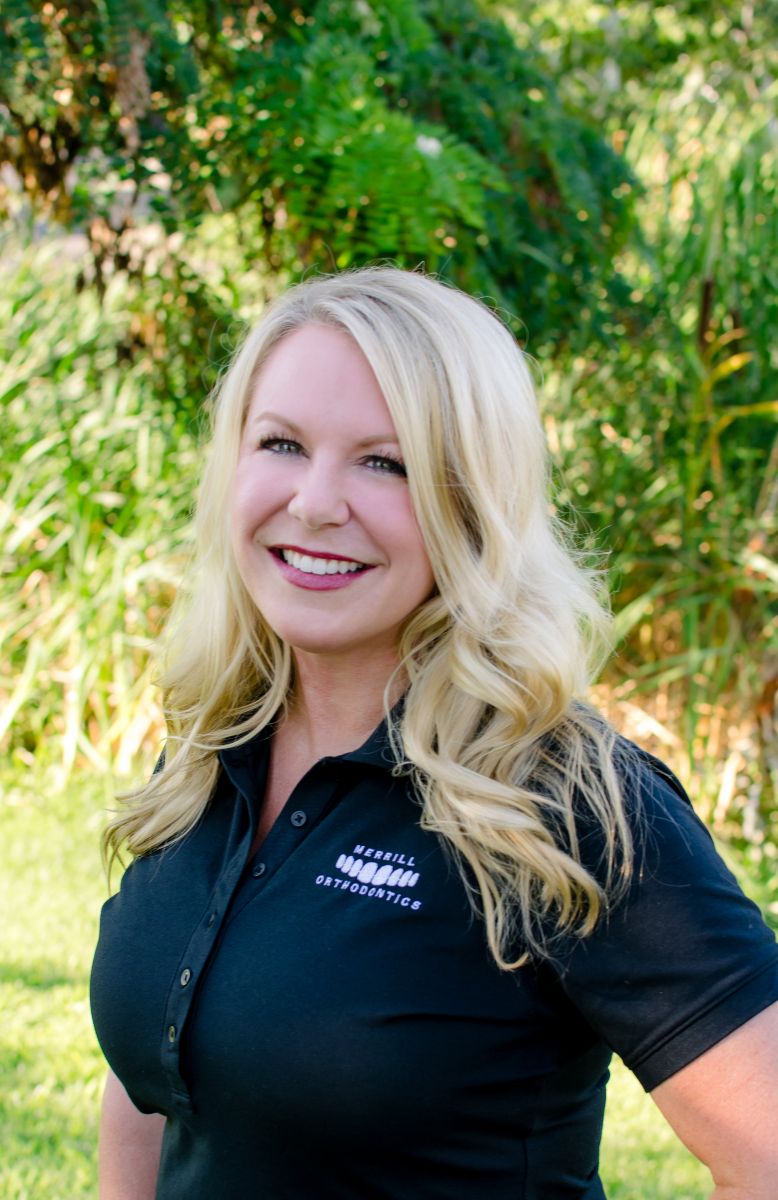 Cindy Sangster
Treatment Coordinator
I am one of the first people our patients build a relationship with, because I guide them through the new-patient process. My experience goes back to being an orthodontic assistant in 1991, when I worked hands-on in the clinical setting before moving to the front office. I love seeing our patients gain confidence in their smiles and how it enriches their lives. I also really appreciate the positive environment created by Dr. Merrill, where we all work toward the same goals in giving our patients the beautiful smile they've always dreamed of, and having fun along the way!
I enjoy being busy! I have three beautiful, kind, and very busy daughters! We enjoy our energetic yellow lab Bella and two sweet cats, Cooper and Gracie. We love to travel and spend time together as a family, either swimming in our backyard pool, watching movies, or family game night! All of my girls enjoy competitive dance, which entails much travel for competitions, exercise, and cooking. We are all very social and involved in many things in our community.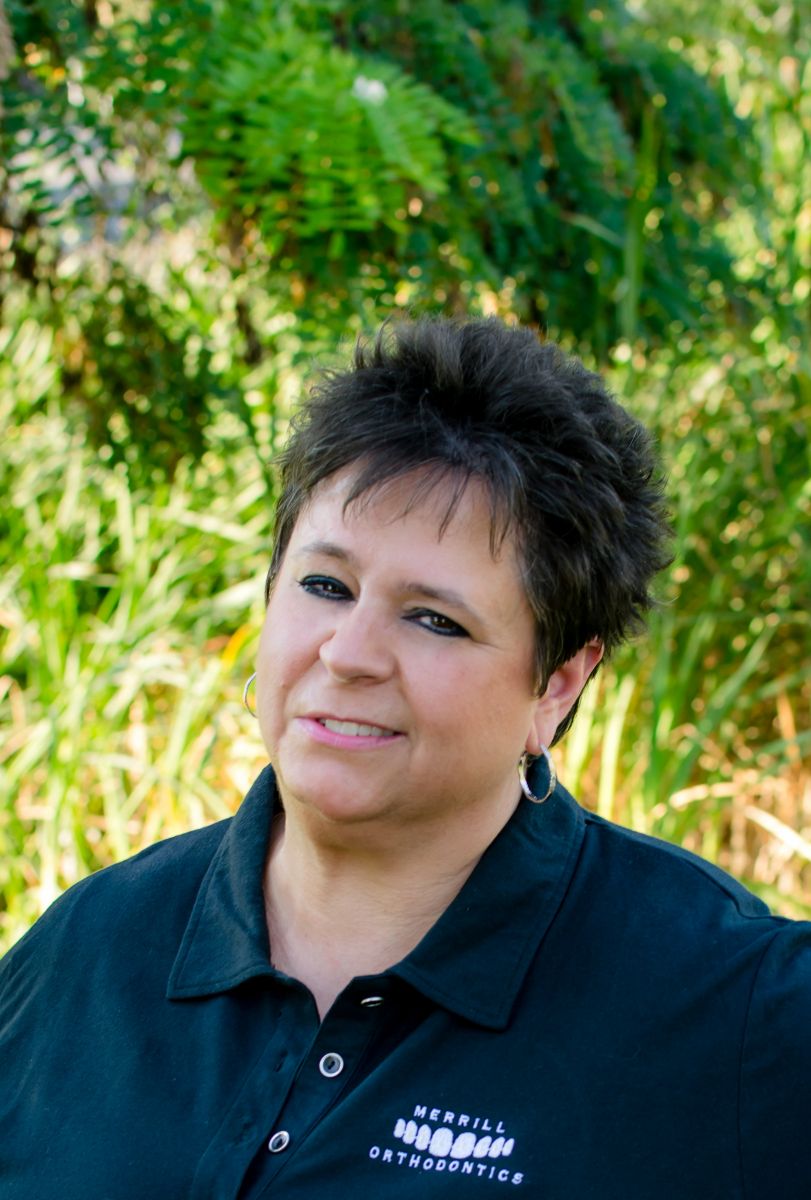 Deb Samsa
Financial Coordinator
When it comes to patient accounts, payment options for treatment, and insurance, I'm first on the list for patients to contact. I have worked in the orthodontic field for more than 20 years, and it has been a pleasure to be a part of Merrill & Week Orthodontics for the whole time. Over the years, we've become like family and are very supportive of each other. We work together to make a difference, not only in our patients' lives, but in each other's as well.
I grew up in Colorado but moved to Dallas, Texas as a young adult. I settled in East Wenatchee in 1995. I enjoy spending time with my family, which includes three adult children and four grandchildren. I love to travel and do it as often as possible. My favorite destination by far is Maui, but I also enjoy the Oregon coast and visiting my family in Texas.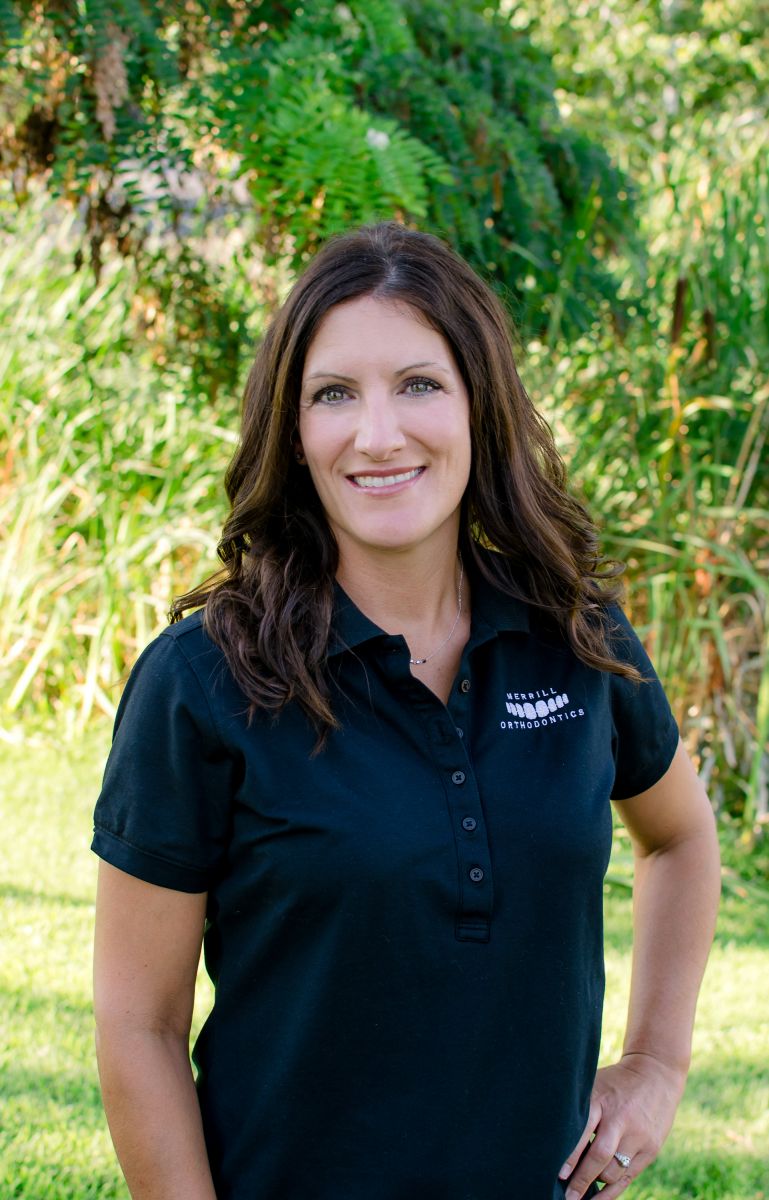 Holli Eden
Lab Technician, COA, CDA, Dental Assistant
I assist Dr. Merrill in making orthodontics a great experience for our patients. I also build their retainers at the end of treatment. I graduated from the dental assisting program at Spokane Community College in 1997, and became a certified dental assistant and certified orthodontic assistant shortly thereafter. It is my goal to bring a little fun into everyone's visit; I want our patients to have an enjoyable, great experience that they can share with their family and friends. We're so grateful that so many of them do!
I am married to my husband Chris and we have three amazing kids. We love to go boating, camping, and hiking. We live in an amazing, beautiful area and love to be outside!

Kelsi Lehrman
Clinical Assistant / Treatment Coordinator
My career began after attending dental assisting school in Shoreline, WA in 2010. Since graduating, I've worked in specialty offices, endodontics, and now orthodontics! I love introducing new patients to our office and walking them through the new patient process, and I equally enjoy working side by side with Dr. Merrill and our team in the clinical area. We have fun while making people smile and changing lives every single day!
My other half Jordan and I have a two-year-old daughter named Willow and a Weimaraner puppy named Ottis, so you can imagine we are very busy at home! Our house runs on messes and laughter! When we do have free time, we like to be with our family and enjoy the great outdoors.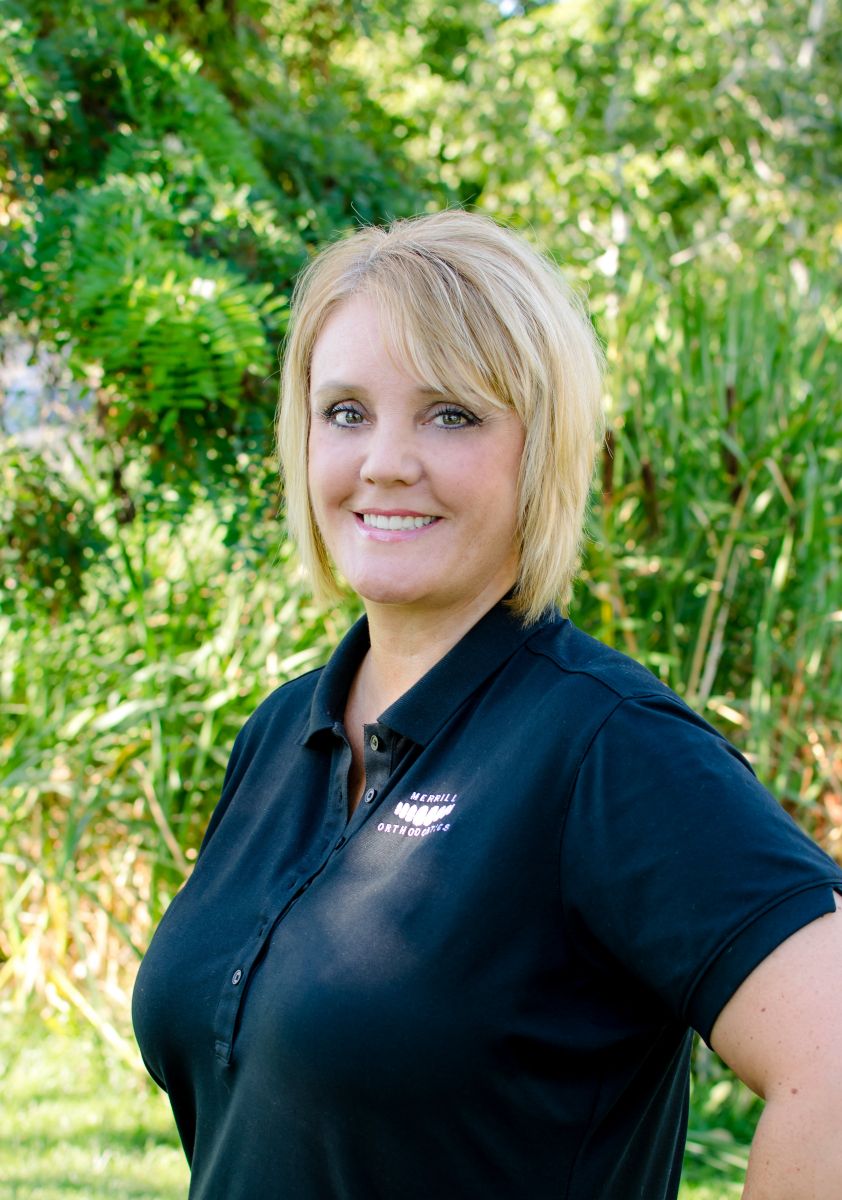 Kristie Silva
Administrative Assistant / Marketing Coordinator
My job includes helping our patients with the administrative side of their orthodontic treatment, as well as making sure their experience in our office is as fun and exciting as possible. I get to do all the fun stuff: create patient contests, handle sponsorship requests, decorate the office, and deliver goodies to our local dental offices! I love seeing our patients' smiles! I also truly consider Dr. Tom and our staff my family. We support each other and care about each other very much. I enjoy working with each and every one of them! Making each other laugh is a highlight of my day!
I grew up in Coulee City. I met my husband on the west side but he also grew up in Eastern Washington. After our first child was born, we decided to move to Wenatchee were we lived for 19 years. We just recently moved to Waterville and look forward to the small town life! We have three fabulous children: a son and two daughters. My hobbies are reading, playing the piano, and hanging out with my kids! They are active in sports, so we are usually attending some sort of sporting event year round. In the summer we spend a lot of time in the Coulee City area enjoying the water! We also have two English pointers, two cats, and a handful of chickens! Life is good!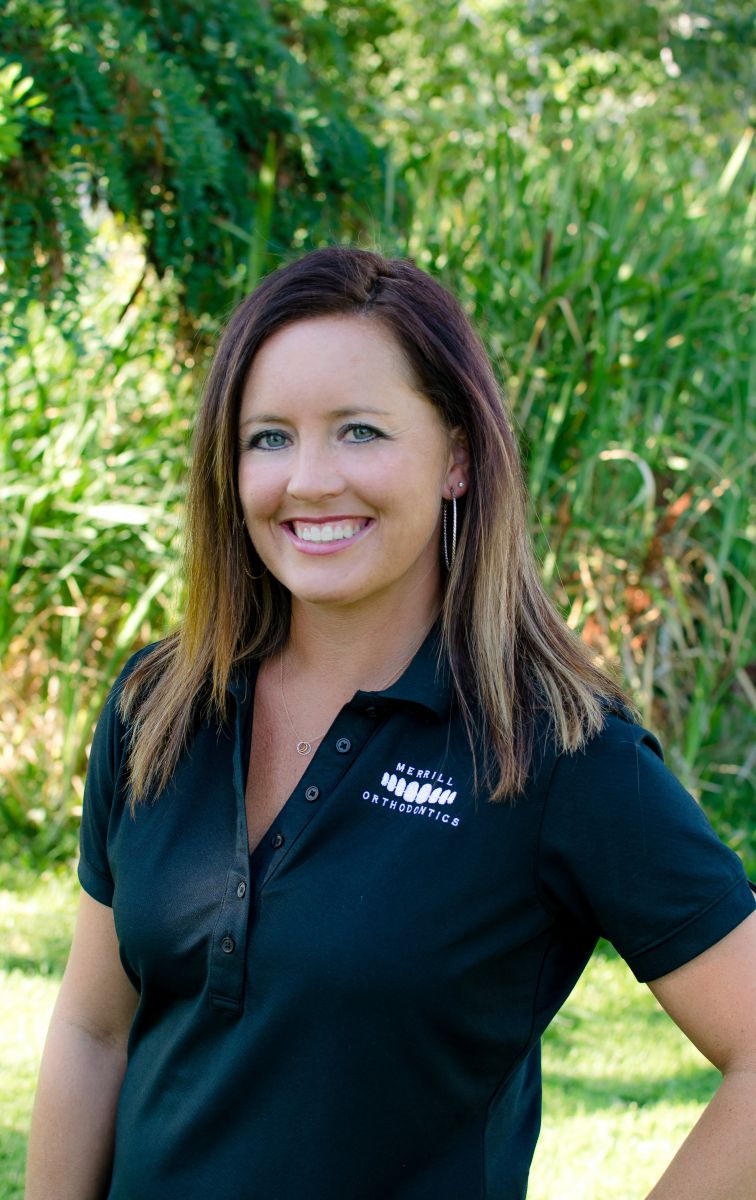 Melissa Wiggs
Clinical Coordinator
I work alongside Dr. Tom with patient care, and have been a part of Merrill & Week Orthodontics since 2006. The best part of my day is seeing the difference we make in people's lives. I also love our team! We are just like a family and look after one another. I feel so lucky to have Dr. Tom as my leader and blessed to work with each person on my team.
I was born and raised in Wenatchee and I love this valley. Our four seasons are the best! We are so lucky to have the river and hills so close. I met my husband in 2001 and we love to boat in the summer and snowmobile in the winter. We have a Jack Russell named Gracie and she is spoiled rotten! I love my life!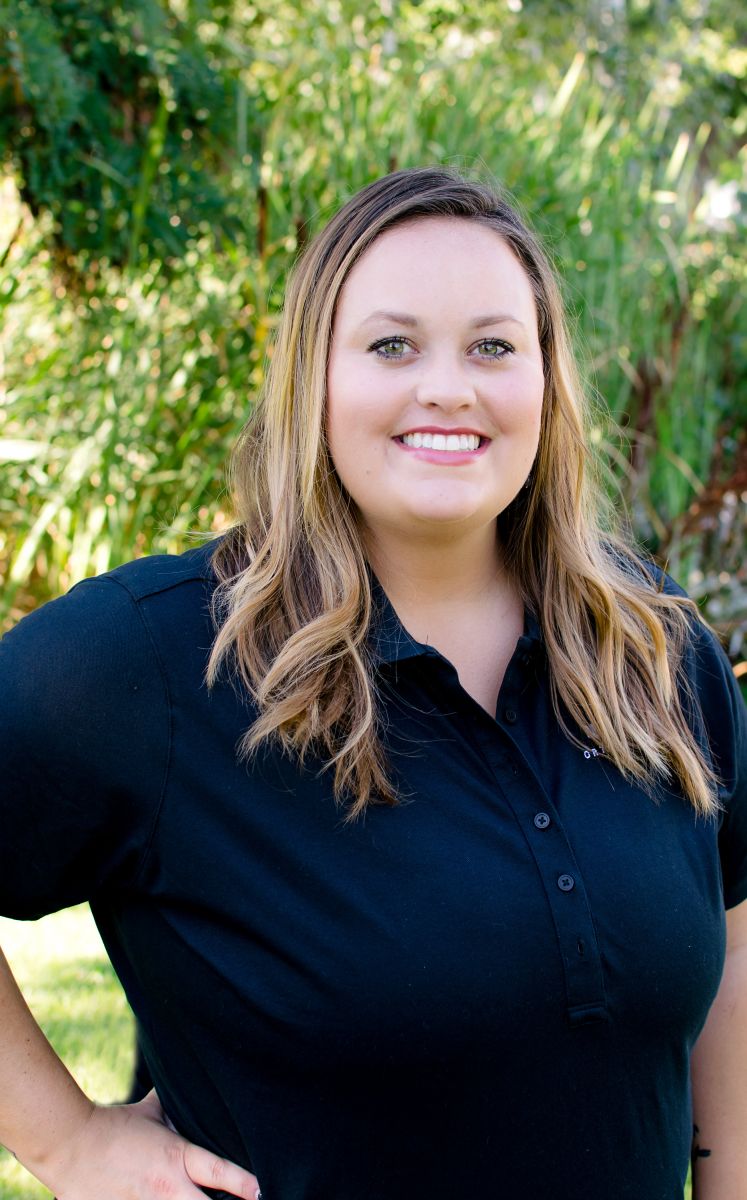 Morgan Suppes
Clinical Assistant
Helping people feel better about their smiles is one of the main reasons I enjoy going to work each day. I may be assisting Dr. Tom with treatment or helping a team member in the clinical area, but above all, I know that what I'm doing plays a part in our patients' happiness. I am so honored to be a part of this team. Dr. Tom is such a caring and generous boss, and I can proudly call everyone here my family.
I am a lifelong resident of Waterville. I couldn't be more proud to say I am from a small town and I wouldn't change it for the world. Having grown up in the country, I love to be outdoors camping, boating, and riding four-wheelers. My friends and family are everything to me. They are my greatest blessing.

Veronica Romero
Administrative Assistant
I greet our patients and their parents as they walk in, schedule appointments to fit seamlessly into their lives, and do many other clerical duties to keep the office in ship shape! No matter what I'm doing at the moment, my favorite thing is working with the community and helping create beautiful smiles.
Once it gets to summertime, I like to spend my time out on the lake, camping, hiking, and just being out in nature. I also enjoy interior decorating, playing basketball, and spending quality time with loved ones.